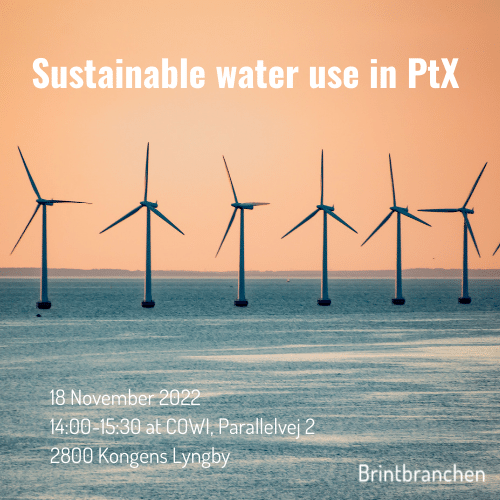 Sustainable water use in PtX
We need water to convert renewable energy to green hydrogen. However, the role of water in Power-to-X-processes is not often discussed, but it is of the utmost importance, that we also make sustainable choices when it comes to water use in electrolysers. At this seminar, we will explore how we can use water sustainably in PtX.
The event will be held at COWI, Parallelvej 2, 2800 Kongens Lyngby, and lasts from 14:00-15:30.
Program
14.00h – 14.05h
COWI – Welcome
14:05h – 14.25h
Anders Refsgaard – Associate Project Director, Water and Climate Adaptation, COWI – Water demand in electrolysis 
14.25h – 14.40h
Martin Rygaard – Senior Planlægger, HOFOR – Optimisation in sector-integration

14.40h – 14.55h
Wenjing (Angela) Zhang – Associate Professor, DTU Sustain – Challenges and Opportunities of Water for Power-to-X
14.55h – 15.10h
Henrik Tækker Madsen – Business & Application Development Manager, Silhorko-Eurowater (Grundfos group) – Technology solutions 
15.10h – 15.30h
Discussion
It is no longer possible to register for this event.
Spørgsmål eller kommentarer?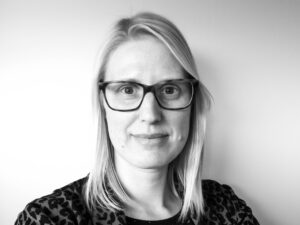 Eleonore Fenne – Presse- og kommunikationschef
kemf@brintbranchen.dk
tlf. 31 27 03 20