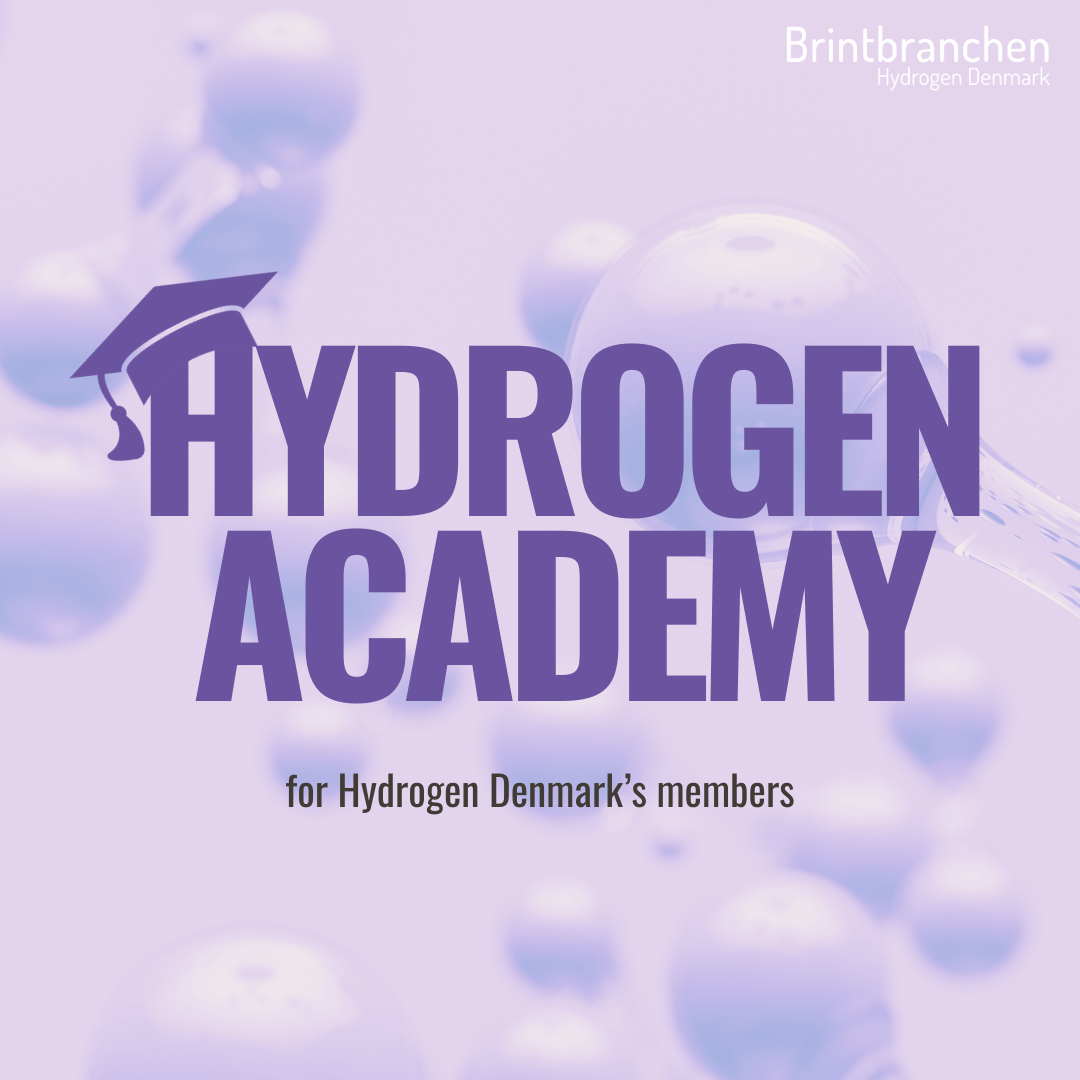 Hydrogen Academy
Hydrogen Denmark presents Hydrogen Academy, a new webinar series, where our members take other members on a tour through their part of the hydrogen value chain. We will get educated on topics ranging from industry policy to the guts of an electrolyser, and we will zoom in on thoughts, challenges, and views for the future within the several parts of the Danish hydrogen value chain. 
The first Hydrogen Academy will be held on November 17th – Ancillary services and flexibility, 9:00-10:00 CET on Teams and will include a presentation by Thomas Herskind Olesen, HV Lead Engineer, Ørsted.
Click the button below to read more about the Hydrogen Academy, its coming sessions, and to register for one or more of them.
Hydrogen Academy is only for Hydrogen Denmark's members. Non-members cannot join.