With an annual production of 15 billion m3 of hydrogen, Air Liquide is one of the largest hydrogen production and distribution companies in the world. The company has been a member of Hydrogen Denmark since 2015. In this member portrait, we zoom in on the great accomplishments and ambitions of the French hydrogen giant.
The French company Air Liquide delivers with all types of gases for industry, healthcare and electronics, with hydrogen playing an increasingly prominent role, as the energy transition is today one of the three focus areas that Air Liquide works intensively on. The other focus areas are health and digitalization.
Air Liquide is organized in several so-called business lines, where the business line "H2E" deals with everything that has to do with hydrogen for mobility and energy. Air Liquide produces hydrogen, both for use in industrial processes as well as in the transport sector and creates the necessary industrial hydrogen backbone structure as well.
Diederick Luijten, Vice President Hydrogen Energy Northwest Europe and CIS countries (primarily Russia and Kazakhstan), elaborates: "We cover the entire value chain related to hydrogen, where we focus on the production of both blue and green hydrogen. We are in the process of intensifying the process of decarbonising our own assetsand will scale up the production of green hydrogen at the expense of the production of blue hydrogen but also to answer to the increased market demand for renewable products. On the distribution side, we transport hydrogen either via pipelines or trailers, and we also provide storage solutions for our hydrogen."
Globally, Air Liquide produces 15 billion m3 of hydrogen a year, owns and uses 1.800 kilometres of hydrogen pipeline, mainly in Benelux, the north of France and the German Ruhr Area. The French company has 47 hydrogen plants and 40 electrolyser plants in use. In total, Air Liquide's hydrogen business line has an annual turnover of approximately 2 billion euro.
Member portrait
This article is part of Hydrogen Denmark's series of member portraits. Here we highligt the members' work with hydrogen and Power-to-X technologies for the benefit of both climate, employment, and Danish export.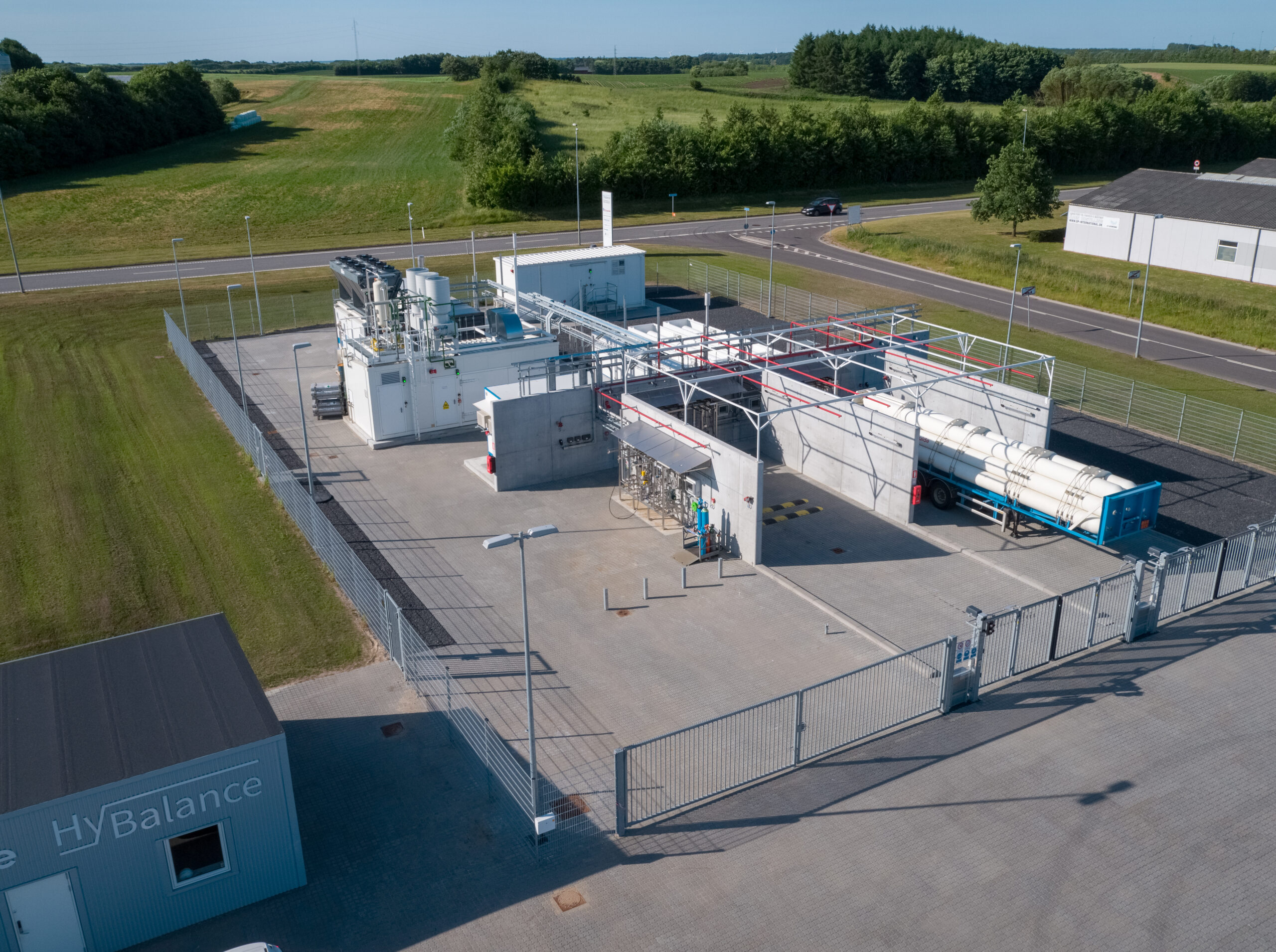 The Danish market
Until the beginning of 2020, Air Liquide was the supplier of the Danish hydrogen filling stations for passenger cars. However, a strategic focus on heavy duty road transport and other heavy forms of transport, such as shipping, meant that Air Liquide divested its Danish filling stations to the Danish Everfuel, which, as a Danish based company, has an ambition and somewhat different strategic focus than Air Liquide.
Despite divesting the hydrogen filling stations, the Danish hydrogen market remains very important for Air Liquide. Luijten: "Denmark is known for its large amounts of wind energy, which cannot always be incorporated into the electricity grid. The Danish government has recently also announced ambitious plans for public investment into hydrogen infrastructure. Air Liquide was the pioneer when already back in 2018 investing significantly in a pilot project in Hobro, where we have looked at how we can balance the electricity grid with an electrolysis system. It creates very valuable information for a partner like Energinet and jointly we work on the net balancing solutions for the future. This site has now been running for 3 years and has provided valuable experiences for subsequent projects that are coming on-stream in Europe."
Air Liquide is in the process of developing a strategy for new hydrogen activities in Denmark: Denmark has been and will be very interesting for heavy transport applications, and we are investigating whether we can, for example, cooperate with local actors so that we can build the right ecosystems and corridors to support the establishment of heavy road transport with hydrogen-powered trucks," explains Diederick Luijten. Timing and opportunities need however to be well scheduled.
Projects
Air Liquide is involved in many projects around the world, says Diederick Luijten. Air Liquide has for example been an active participant in the H2M project , a European funded program in which Air Liquide provided for a significant portion of 100 hydrogen filling stations, both for passenger- and bus transport, in Germany, a market in which Air Liquide has invested in heavily.
Another project that Diederick Luijten highlights, is the HyTrucks project. By 2025, the project will have established the hydrogen infrastructure between the ports of Rotterdam, Antwerp and Duisburg, so that 1,000 hydrogen-powered trucks cand handle the transport of goods in and between the ports. The project will therefore create 25 hydrogen filling stations.
Air Liquide also develops maritime solutions for domestic shipping, such as in the RH2INE project. . At the same time, the hydrogen company is also developing maritime solutions in Norway, where hydrogen-based ferries and other coastal ships are of interest. Also in Denmark, a strong maritime player, the maritime market will for sure emerge.
Ambitions for the future
In May this year, Air Liquide delivered green hydrogen to create a spectacular light show in the Eiffel Tower. The initiative was for Air Liquide a way to show that hydrogen not only is the green energy of the future, but that it already now can be used as a green energy source.
Air Liquide's ambitions do not stop here. Luijten says: "It is our aim to push the green transition. We are already the world's largest hydrogen producer, and we will triple our hydrogen production in the period up to 2035. The goal is to increase our hydrogen turnover from 2 billion euro to 6 billion euro. To achieve this goal, we have set aside an investment budget of at least 8 billion euros. This is a huge amount, but in line with our ambitions to boost our hydrogen activities worldwide, and with a special focus on hydrogen solutions for the mobility sector and industry."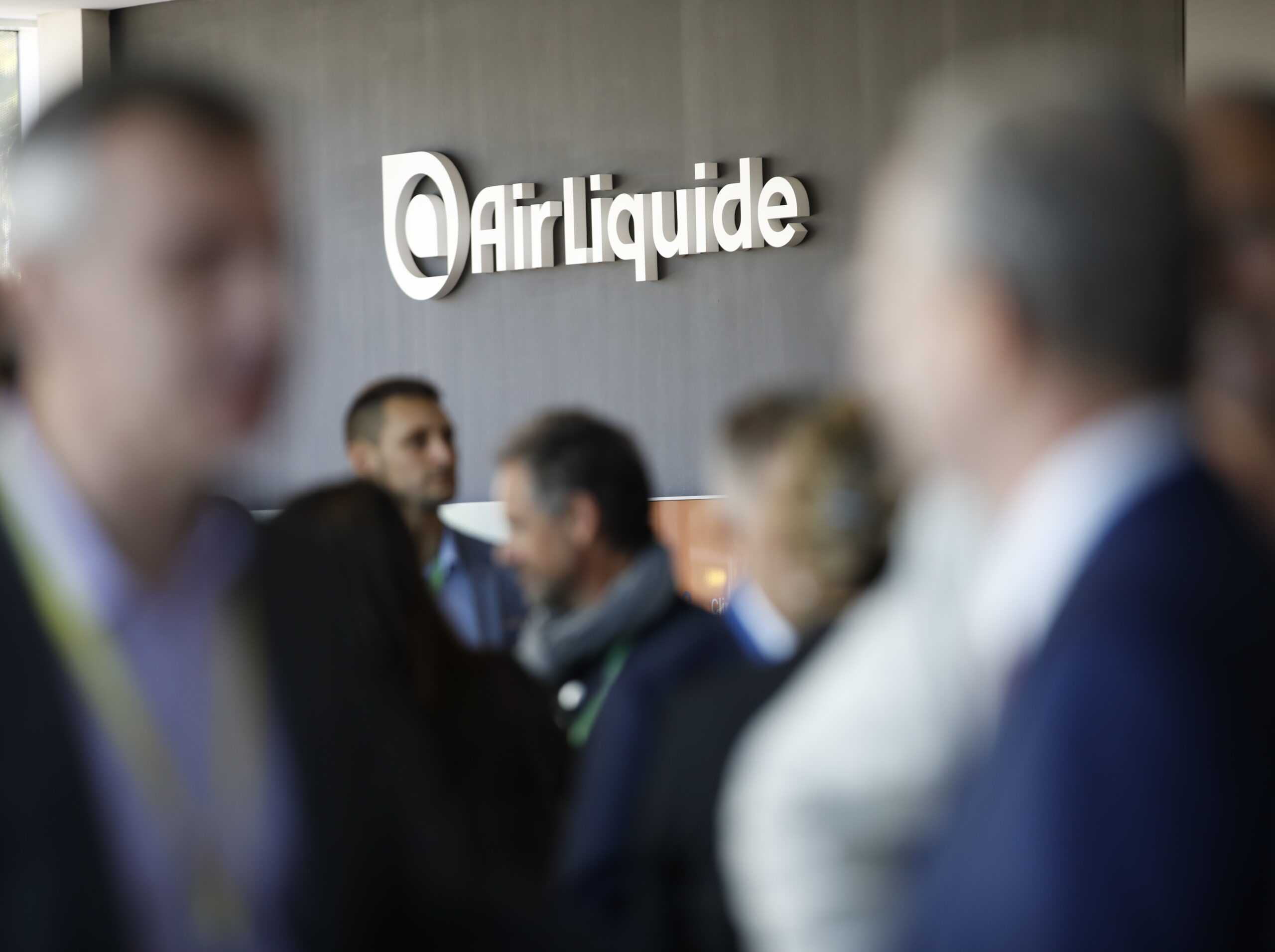 Info box
Air Liquide has a total of 64,500 employees, 3.8 million large and small customers and 20 billion euros in revenue. The French company was established in 1902 and is a world leader in gases, technologies and services in industry and health and is present in 78 countries. The company is listed on the French stock exchange, Euronext Paris.