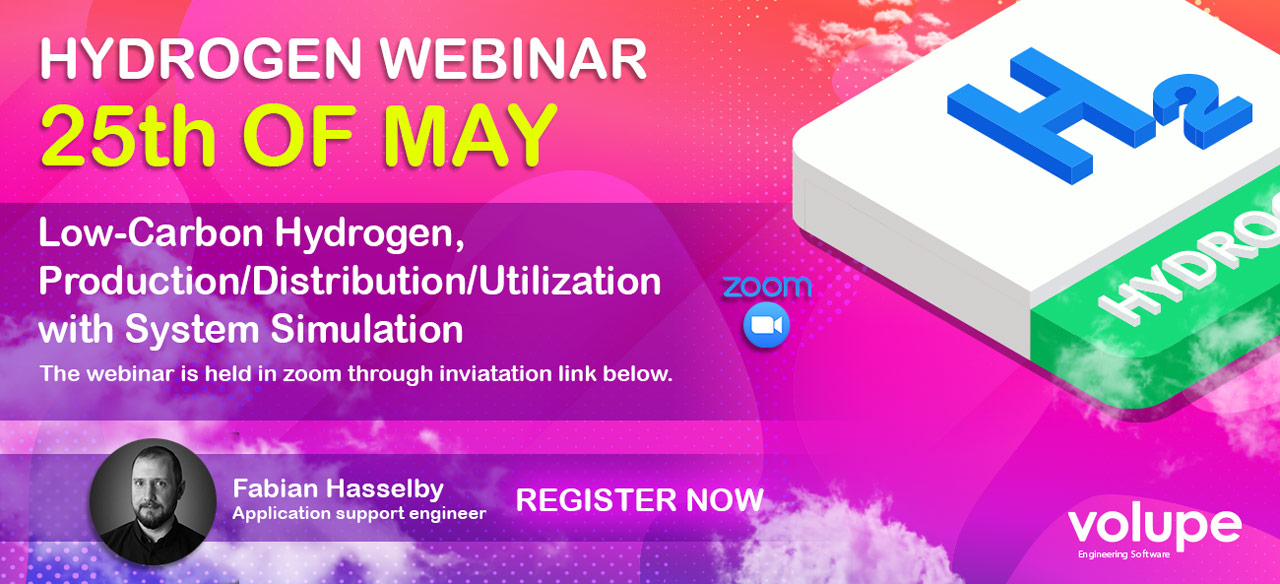 Webinar on hydrogen production, distribution and storage
Hydrogen is an important enabler in the energy transition, but producing, transporting, and storing hydrogen lead to challenges. These challenges come among others from the low energy density in hydrogen which often requires compression and liquefaction which consumes large amount of energy and leads to complex systems.
Companies producing, transporting, and storing hydrogen may come across questions like:
– How do I select the architecture and how do I size components for a hydrogen production, storage and transportation system in order to guarantee required volumes?
 – How does the system behave in different operating scenarios?
– Is there a risk for over-pressure or temperature high-spots in the system?
– How do I minimize energy consumption in the overall system?
This webinar is hosted by Volupe in collaboration with Siemens Digital Industries Software.
On the webinar on May 25 they will discuss the trends and challenges with hydrogen and present how they can help in the design of an energy efficient and safely operating hydrogen production, storage, and transportation system, including answering questions like the above.
You will find more information and registration on this webpage.