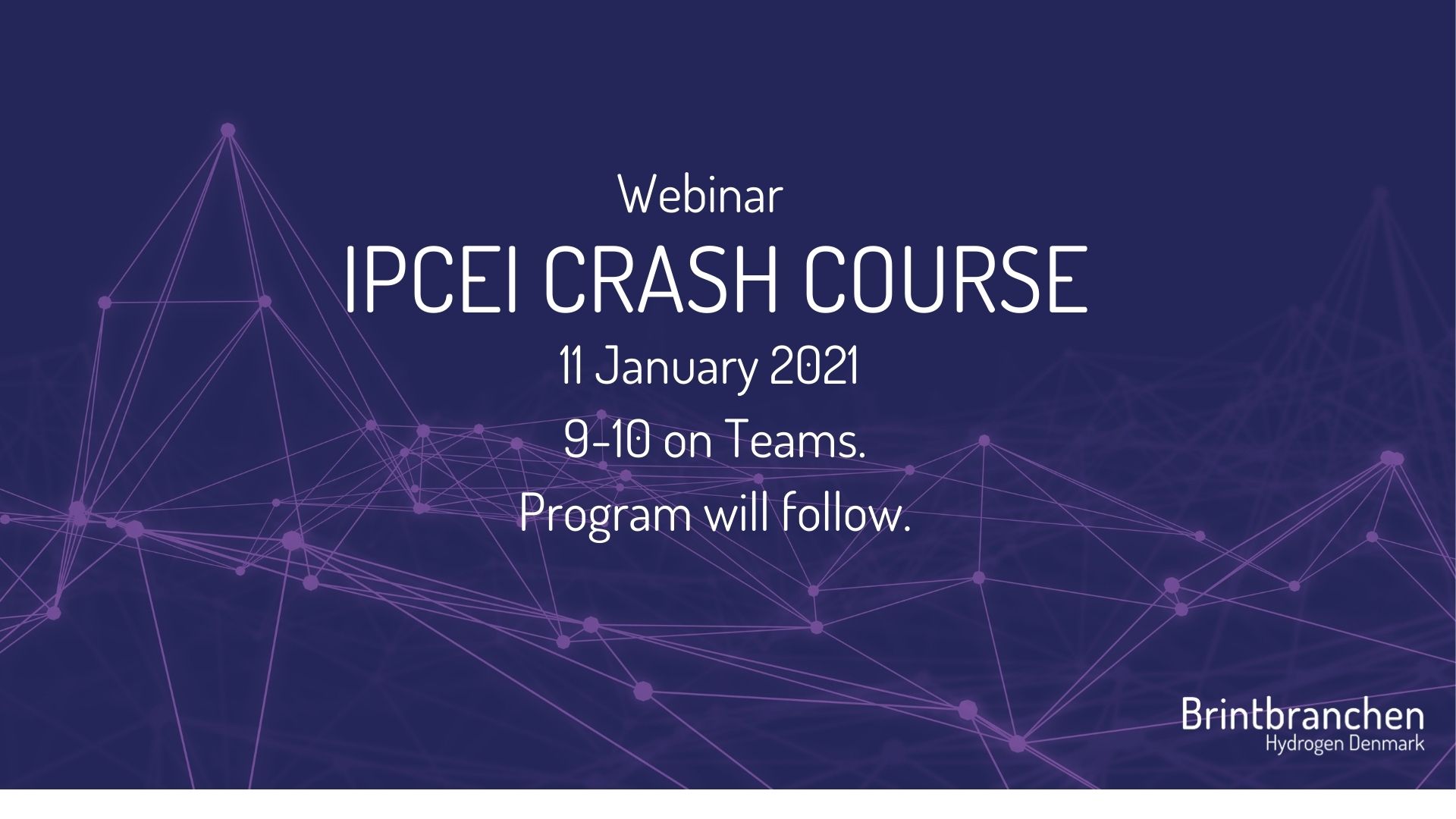 IPCEI workshop (members only)
On 31 January, the Danish call of interest for IPCEI, organized by the Danish Business Authority and the Danish Energy Agency, will close. I If your company has an interest in participating in IPCEI, but is not fully aware of what it entails or whether it will be beneficial for your company to participate in the application process, Hydrogen Denmark can answer your questions.
On January 11th, 2021 from 9-10 Hydrogen Denmark organizes the workshop "IPCEI crash course", only for members of Hydrogen Denmark, where we briefly explain what IPCEI is, why it is smart and what requirements your company must be aware of to be considered for IPCEI status.
Please write an email to Eleonore Fenne (kemf@brintbranchen.dk) if you would like to participate in the workshop. The workshop is for Hydrogen Denmark's members only.
The workshop will be in English.